We recommend you another Decimal Classification, which has been studied and experienced in our movement, which is a classification of interest. We had to date a brochure For classify and index a dictionary that allowed this classification. These editions, exhausted, are being re-release, in an improved form. Meanwhile, I give newcomers a our movement, the following advice: Get 10 cases, or 10 large envelopes 21 x 27 on which you will write the headlines of our classification: 0- our work.
Our correspondence 1. – 2. The natural environment – Plants 3. – Animals 4. – other sciences 5. – 6. Agriculture and Food – Labor and Industry 7. – The city and exchanges 8. – The Company 9 . – Culture and leisure the new classification includes more G. – H.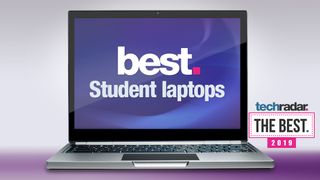 Geography – History You will fill up and to the left of the document to classify the corresponding figure, and well indexed debt will go automatically into the shirt or corresponding folder where you are sure to find it when you need it. The day for the operation of your complex of interest you will need a document dealing with animals you are sure that you will find the file # 3 (provided of course that you have placed there).
This initial classification may suffice you for your debut. We particularly recommend the use of files and especially hanging files whose jobs are now almost universal in the office: the folder has a metal strip with bracket notch in workbook box. You all saw metal filing cabinets in offices. That's what we do.
CEL sells a workbook box 21 x 27 and hanging folders, for a very affordable price introduce your class file will be a working tool (see photo p. 9). But when my repertoire 3 will be crowded, as I have well stocked for this same figure 2 or 3 hanging files, my classification does not become clutter because I will peruse 300 documents can be to find one that suits me? Then comes the real benefit of the decimal classification. This record 3, we'll divide it into 10 subfolders and we will have: 30.
General and study of the body 31. Human Health 32. 33.The birds mammals 34 reptiles and amphibians 35. Fish 36. insects (articulated) 37. other articulated 38 39 other molluscs animals All you need to familiarize yourself with the reading of the classification.
You will not read 38, but 3.8. The document goes to rank 3, and 3, it goes to 8. When you find a title you read the same: 1 2. 3. Then came the 3 you will read: 3.0, 31, 3.2, 3.3. This is where you will have the document. You will see later which can be subdivided in 3, 4, 5 and 6 digits.
But: with 1 number you already have 10 folders with 2 digits you 100 files, which you long enough. Maybe you will not even benefit to complicate this classification. It is not there in fact a file where you search a given document.
We are not looking for a particular document, but all the documentation relating to an area of ??interest, and there is no disadvantage for us that the student reviews a collection donated to look for what he appropriate. So start your file immediately.
Our future publications will give you any further explanations. (Note that this documentary file does not prevent you set up and use other file references on cardboard 10.5 x 13.5 or even smaller, allowing you to classify BT, textbooks homeworkmarket
, etc .. . just refer to all this which is done in the trade). The Working BT Library Our collection is currently unparalleled documentation, which in many cases may be sufficient to operate your complex (especially if you have more collection Supplements BT (SBT) which supplements.
Our BT bring indeed a directly usable documentation for a thousand interests. This means that, for almost all your interests, you will find a valid documentation in our BT and SBT. that is why these two collections s 'required in all classes who want to be based as much as possible their teaching on the major interests of children in the community with the school and BT you have a secure base file that will allow you a good job you will complete this documentation..: – our BT sound and tape loans service, organized by our committee to sound exchanges (Write P. Guerin, PO Box 14, Ste-Savine.
Aube) -. For television, radio and film school, whose contribution is far from negligible. – For various documents, folders, photos, soundtracks, received by exchanges of our correspondents. With all this you will have a rich school where you can get the most. The pedagogical technical operating centers of interest we bring something new in our classrooms. You once had for all wealth that seven or eight books – even if they are beautiful and modernized – and aridity homework and lessons.
With our technical – you will have the unique contribution of children in free expression and artistic and technical achievements; – a documentary file that will bring you rich new world around you; – a collection that BT alone now authorizes another pedagogy; – BT Sound and slides. WHAT WILL YOU DO THESE RICHES? HOW YOU EXPLOITEREZ? a) If even you have not yet upgraded your class, perform at least the free text, conduct surveys to environmental studies, let the children speak.
You will discover there the most fertile topics for the lessons you have to do. And if even for these lessons, you still use textbooks, get used to your children, and you become accustomed yourselves to an intelligent use of these manuals, looking for any additional documentation that will make your living and useful lessons . b) If you do not feel safe enough to you to address what we call the lessons retrospectively try immediately the children conferences that are now at your fingertips.
With our BT, enriched by the documentary file, your children have the choice among possible topics. You schedule BT, you can find in the file the additional information; the author of the conference will write to correspondents, organizations or individuals likely to fill it in. At night said, when preparation is complete, executed drawings or maps, prepared slides or films, the student makes his conference.
Then the children's questions and put the master point ensure the educational value of this practice. c) We should also be considered so to speak two degrees: 1. The PC and CE, where the operation of a focus is still relatively easy, where the teacher is not too tied up by programs and schedules and can linger if any on the work that really interest children. 2 °. The CM Studies End, CEG and Second degree. At these levels, we have already marked, the interests are only exceptionally intrusive.
Rather tracks that arise are emerging, and on which we can move more methodically. This means that in these classes, it is no longer necessary to operate the center of interest when it arises. This operation can also rarely be off the cuff. We prepare for the work ahead.
We have in our classrooms a plurality of tracks that match the variety of complex interest. And it is taking the greatest possible account of this variety we can instruct and motivate our various school projects. We did not especially against textbooks as books, or even against the lessons. The key is that the one and the other does not seek to impose from outside the children what why they feel neither appeal nor need.
But there is certainly opportunity to achieve these degrees to a pedagogical practice that necessarily leave the interests of children, which draws from the new wealth that we have the food they key to that with master's collaboration in a climate cultural again we reached a new form of school at the service of life.